Avazoo during Your darkest hours shines a bright light!
Avazoo - The Billion Dollar Raffle is a Worldwide Game Changer in philanthropy
Avazoo Launches a new and exciting revolutionary paradigm shift in philanthropy. Yes, that's right, Avazoo is about to change the way the world raises money for charitable causes forever and guess what, if you get involved, you will never feel guilty again, if you can't make a donation to a local or national cause because of a lack of available funds or whatsoever.
How you may ask: well, it's simple, but first let me ask you: would you make a simple $20 spend to receive one million dollars? What about spending one hundred dollars to receive one billion dollars? Of course, you would. It is just common sense.
Avazoo is relying on folks like yourself, who are willing to make a small investment to receive a large reward, and by doing so, we can all change the world. Avazoo has designed a worldwide raffle similar to a church raffle, but on a worldwide scale, with the first prize of one billion dollars and an estimated three billion dollars in donations to charitable organizations, plus the world's first natural disaster program to help victims from recent disasters created from global warming, in addition with the world enduring a deadly pandemic, that has crippled the economy in every country and the finances of almost every home.
Avazoo decided that this was the perfect time to launch Avazoo's billion dollar raffle. Now, more than ever, as we all need the hope and the relief that this raffle can bring. With only 50 million tickets being sold worldwide and with a 1 in 3 chance of winning a cash prize and a single winner receiving 1 billion dollars, plus 100 other individuals receiving $1 million each for second prize, this will create urgency and excitement.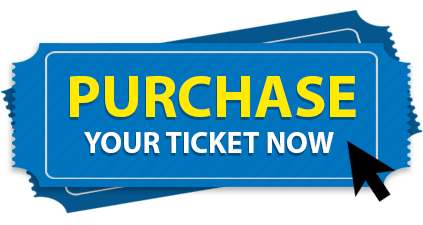 Avazoo is convinced it will become recognized as the greatest fundraising program ever introduced to humanity with endorsements from celebrities, corporations, non-profit organizations and government officials from around the world.
The name Avazoo has become very popular, recognized and dominates YouTube, twitter or facebook.  Even if the world is in a recession or if they lose their jobs, people still manage somehow to eat out, go to the movies and most amazingly, even spend the last of their money buying lottery tickets, with the hopes of being a big winner.
Knowing this, Avazoo wanted to design a game with a unique methodology that would give everyone the same chance to win the same price, no matter how large or small their budget is. What makes this raffle so different is not just the size of the prize, but the fact that everyone can have the same opportunity to win the big prize.
Let me explain: the raffle has five different levels. However, Avazoo has leveled the playing field by not allowing anyone to purchase more than one unique entry, plus whatever entry level they begin with is the entry level they will remain in throughout the entire raffle period for that round of the raffle.
Avazoo design the raffle this way so that no one person can unfairly purchase hundreds or even thousands of tickets to gain an unfair advantage. Not only does this prevent anyone from going into debt by overspending, it also allows everyone rich or not, rich, to start on the same page in the game. So, whether you're, a millionaire or just getting by on a tight budget, you will start with the same 1 in 3 chance to win a cash prize with a single entry into the raffle, no more, no less.
However, due to the fact that this Avazoo raffle has been designed to generate money for charitable causes, we had to come up with a unique game and methodology allowing the player to have fun playing and, at the same time, participating with the charities to do good deeds.
This methodology would increase the probability of winning to the player without spending any additional money at the same time, doing their part to help others, you see the Avazoo's billion dollar raffle is not some boring lottery where you buy a bunch of tickets every week and wait to see if you win. Not at all.  You see, the Avazoo raffle will run for a set amount of time, just like a church raffle rather than a weekly lottery, drawing allowing a player to have lots of fun while helping others.
This is meant to maximize each player's participation and probability of winning and, at the same time, helping other charitable organizations who are currently struggling because of the lack of donations. Using the Avazoo mobile app features, you will have the opportunity to receive unlimited free entries. You can earn Unlimited free entries, for example, when you visit one of Avazoo sponsors, or simply drop off food at a food bank and receive a free entry, etc.
This is the methodology of the game to get you to participate in helping others, but at the same time be rewarded with free entries into the Avazoo's Billion Dollar Raffle, which in turn increases the probability of you becoming the big winner.
This is just a brief overview of what the Avazoo raffle is about and how we can make a change to the world, and if you are the lucky winner, you will go down in history as the first winner of one billion dollars.
By the way, don't forget to share Avazoo raffle with your friends and family, so they can participate in this worldwide charitable cause. Today maybe your lucky day! Avazoo is offering for a very limited time FREE $100 VIP Executive Raffle Tickets into the Billion Dollar raffle. Click here to check if the offer for Free Avazoo Raffle tickets is still available.
Good luck. God bless.