Avazoo's Billion Dollar Raffle Entry Level 4 – Avazoo Syndicate Members Work Together as A Group to Maximize Entries!
ENTRY LEVEL 4: Syndicate Member Work Together As A Group To Maximize Your Entries!
If you thought Entry Level 3 was good, this takes winning to the NEXT LEVEL! At this level, you work with your friends and family to maximize your FREE ENTRIES, but even better than that, you get 3 Additional Free Entries for every person listed on the syndicate form.
You'll also get 10 FREE ENTRIES into the D-DAY RAFFLE DRAWING, where the GRAND PRIZE is 5 BILLION DOLLARS! Don't miss your chance to participate in this history-making, record breaking D-Day raffle, as long as you meet all the terms and conditions to qualify!
By the way, here's a VALUABLE TIP: The more people you add to your Entry Level 4 Syndicate, the cheaper the ticket cost is per person! From the time the ticket is purchased, you (the purchaser) will have a maximum of TEN DAYS to add the people of your choice to the syndicate form. At that point, your member list will be frozen and you
will not be able to add or remove anyone from the syndicate. Syndicate members get to split evenly any cash prize they win over $2,500. If the syndicate wins a cash prize of less than $2,500, that cash prize will be awarded to you, the original purchaser.
IT'S A NO BRAINER! If you have a group of family and friends who can comfortably afford it, enter at this level.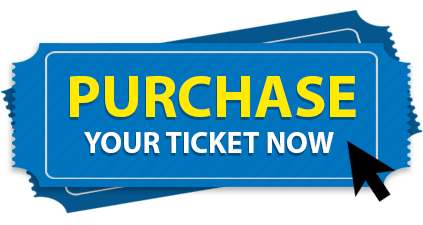 Any individual who is a member of a syndicate, but not the original purchaser of the syndicate ticket, is allowed to purchase a separate $20 Beginner single ticket of their own providing they follow any and all laws in their jurisdiction regarding participation. The original purchaser of the syndicate ticket is not allowed to purchase any additional raffle ticket of their own.
COST: $1500 for One Initial Entry Plus 3 Additional Free Entries for Every Person Listed on the Syndicate Form.
PROS: A total of 10 to 25 people, including you, your family, and friends to help MAXIMIZE additional free entries through the App.
Your Syndicate can win bonus prizes without affecting entry count.
No restrictions on how many tickets will be sold at this level.
Your Syndicate receives TEN free entries into the D-Day Raffle Drawing, where the Grand Prize is 5 Billion Dollars.
If your ticket number wins, your entire Syndicate will share in the winnings. This is the highest non-corporate level that people can join.
CONS: We can't think of any!
The next level is the highest level that a person can join and allows you to work together with 25 to 250 employees in your company to maximize the number of FREE ADDITIONAL ENTRIES you can earn. This entry costs $2,500 and gives you One Initial Entry Plus 2 Additional Free Entries For Every Person Listed on the Corporate Form and the ability to earn UNLIMITED FREE ENTRIES!
Today maybe your lucky day! Avazoo is offering for a very limited time FREE $100 VIP Executive Raffle Tickets into the Billion Dollar raffle. Click here now to check if the offer for Free Avazoo Raffle tickets is still available.
Click on any banner below for the corresponding Entry Level Details.