Avazoo's Billion Dollar Raffle Entry Level 5: CORPORATE MEMBER, Businesses Can Play Too!
ENTRY LEVEL 5: CORPORATE MEMBER Businesses Can Play Too!
This level is designed for both small and large corporations and allows 25 to 250 employees to work together as a team to maximize the number of FREE ADDITIONAL ENTRIES you can earn. This entry costs $2,500 USD dollars and you will receive ONE INITIAL ENTRY PLUS 2 ADDITIONAL FREE ENTRIES FOR EACH PERSON in the group, all with the same unique number.
The bigger your group the more initial entries you receive. The opportunity of participating at this level can be presented to employees as a bonus or incentive. Participating employees get to split evenly any cash prize they win. This level allows you to be included in the MONTHLY BONUS PRIZE PROGRAM, where you can get various prizes, such as vacations and cruises, IN ADDITION to any cash prize you might win. If your corporate team wins one of these bonus prizes, you can award it to whomever you want.
This is a perfect performance incentive reward for that top performer in your company. You will also receive 25 FREE ENTRIES into the D-DAY RAFFLE DRAWING, where the GRAND PRIZE is 5 BILLION DOLLARS! Out of the 50 million available tickets, there are no restrictions on the number of tickets sold at this level.
From the time the ticket is purchased, you (the purchaser/company) will have a maximum of TEN DAYS to add the participating employees of your corporate team. At that point, your member list will be frozen and you will not be able to add or remove anyone from the group. Corporate members get to split evenly any cash prize they win over $25,000. If the corporate wins a cash prize of less than $25,000, that cash prize will be awarded to you, the original purchaser.
Any individual who is a corporate member, but not the original purchaser of the corporate ticket, is allowed to purchase a separate $20 Beginner single ticket of their own providing they follow any and all laws in their jurisdiction regarding participation. The original purchaser of the corporate ticket is not allowed to purchase any additional raffle ticket of their own.
COST: $2,500 For One Initial Entry Plus 2 Additional Free Entries for Every Person Listed on the Corporate Form.
PROS: 25 to 250 members of your Corporation may join.
Your Corporate team can work together to MAXIMIZE your additional free entries through the app.
Your Corporate team can win bonus prizes without affecting your entry count.
No restrictions on how many tickets will be sold at this level.
Your Corporate team receives 25 free entries into the D-Day Raffle Drawing, where the Grand Prize is 5 Billion Dollars!
If your Corporate ticket wins, your entire team will share in the winnings.
This is the highest level in the Avazoo raffle.
This level promotes team building, engagement, excitement, and incentives for your employees.
CONS: We can't think of any!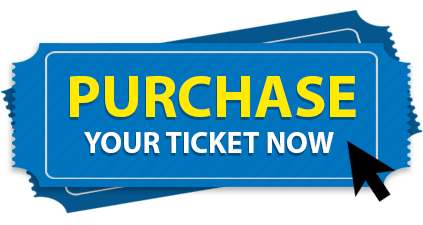 Entry Level 5 is by far, the best value of every level offered. At this level, your company will work together as a team to maximize your FREE ADDITIONAL ENTRIES. Finally, you also get 25 FREE ENTRIES into the coveted D-DAY RAFFLE DRAWING, where the GRAND PRIZE is 5 BILLION DOLLARS! Don't miss your chance to participate in this history-making, record breaking D-Day raffle, as long as you meet all the terms and conditions to qualify!
IT'S A NO BRAINER! If you want your company to work together as a team, join us as a CORPORATE MEMBER, ENTRY LEVEL 5.

Are You Ready To Play? What would you do with A Billion Dollars?
Now that we have gone over all of the entry levels, we encourage you to think about your decision before joining. But don't wait too long! Some of these levels are very limited, and regardless of which entry level you join, you'll definitely want to do it RIGHT NOW so that you can START EARNING FREE ADDITIONAL ENTRIES AS QUICKLY AS POSSIBLE!
To sum it up; if you are going to enter the raffle alone, we HIGHLY RECOMMEND that you enter at our most popular level, Entry Level 3, VIP MEMBER. If you have a smaller budget and have family and/or friends who would also like to get involved, you can share the cost of the entry fee and join the raffle at Entry Level 4, SYNDICATE MEMBER.
If you have a company, you'll be really happy joining at Entry Level 5, CORPORATE MEMBER.
Whatever level you decide to join, we are just so happy to have you with us! Together, we can raise BILLIONS of Dollars for charities and humanitarian causes all around the world!
Today maybe your lucky day! Avazoo is offering for a very limited time FREE $100 VIP Executive Raffle Tickets into the Billion Dollar raffle. Click here now to check if the offer for Free Avazoo Raffle tickets is still available.
Click on the banner below for Entry Level 4 Details.