Avazoo's Billion Dollar Raffle has No Comparison
With Avazoo there is No Comparison, You Are Guaranteed a 1-in-3 Chance of Winning a Cash Prize
Welcome to Avazoo, home of The Billion Dollar Raffle, the World's Greatest Fundraiser for Charitable Causes, where the playing field is levelled and everyone irrespective of financial status has the same odds in winning. With Avazoo's Billion Dollar Raffle, you have a 1 in 3 chances to win a billion dollars, a million dollars or one of the 16 million other cash prizes.
FIRST PRIZE: One Winner! One Check! $1 Billion Dollars (US$1,000,000,000)!
SECOND PRIZE: 100 Individuals Will Receive $1 Million Dollars (US$1,000,000) Each!
With Avazoo, You Are Guaranteed a 1-in-3 Chance of Winning a Cash Prize!
We've restricted the total number of tickets to only 50,000,000 per raffle so that one out of every three ticket holders can be guaranteed a cash prize. The odds have NEVER been more in your favor than this!
If you look at the various lotteries in the world, nothing compares to what Avazoo offers. Not only are we giving away the largest lump sum prize in history, we have figured out a way to make sure that one out of every three people will win a cash prize!
How does this compare to various lotteries that you may have played? Avazoo is not a lottery, but a raffle raising money for charity.
Lotteries have ridiculous odds! THERE IS NO COMPARISON!!!
See below how they compare to Avazoo
EuroMillions – The odds of winning the jackpot: 1 in 139,838,160!
US Powerball – The odds of winning the jackpot: 1 in 292,201,338!
Still have your doubts? Here are the odds of winning a cash prize on various lotteries around the world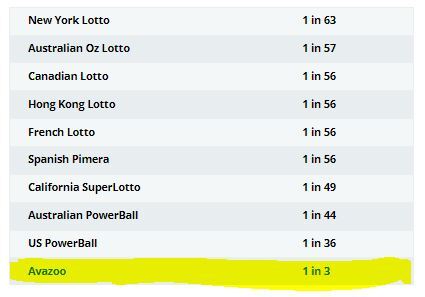 Not only doe Avazoo has the best odds, Avazoo has the BIGGEST PRIZE!
Avazoo – your odds of winning a CASH prize is 1-in-3! The odds of winning the billion dollar jackpot is only 1 in 50,000,000! PLUS, we are giving away 100, one million dollar second place prizes as well!
Remember, in a lottery a grand prize winner is not guaranteed. If no one picks the winning numbers, no one wins the prize! When you win these large lottery prizes (which are never as large as our single one billion dollar cash prize), you have to either take a SMALLER lump sum or you have to take your prize as an annuity over many years. More than that, you might have to share your prize with multiple other winners! Not so with Avazoo… We GUARANTEE that someone will indeed win the BILLION DOLLAR GRAND PRIZE and if you are the winner, you get ALL of the money in ONE BIG CHECK!
One Winner! One Check! One Billion Dollars!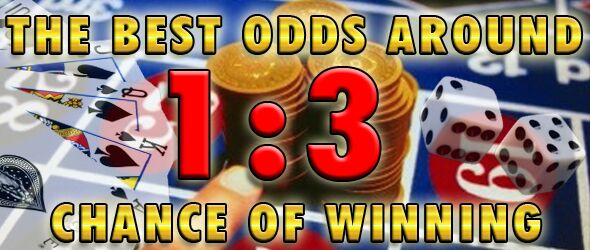 Grab Your Chance For $1,000,000,000 Now!!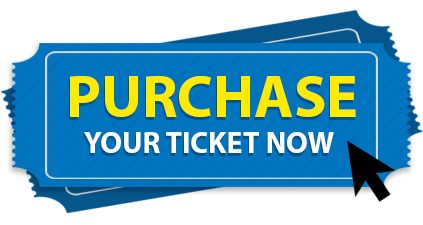 Ticket Sales Are Now Available! The Clock Is Ticking!
Only 50 Million Tickets Available For Sale Worldwide!
Get Yours Before They Are Gone!